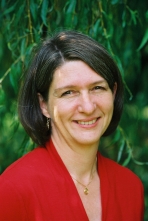 Hypnotherapy in Devon
Looking for a hypnotherapist?
Wondering what Hypnotherapy can do for you?
Thinking about Hypno-Birthing?
It's important to find the right hypnotherapist for you.
It's important that you feel comfortable and safe with your hypnotherapist.
You are welcome to ring me for a chat so that we can find out if working together will be the right thing for you. Look through the site and if you like what you see - give me a ring.
Are you looking for
HypnoBirthing Classes
Help to stop smoking
Help with weight and eating issues
Stress management
Help in reducing anxiety
Help with phobias
Managing low mood?
Hypnobirthing Classes
Birth does not have to be painful! We learn this myth as we grow up, from stories we hear, TV, films and our own past birth experiences. We can unlearn it too!
Learn to give birth calmly, comfortably, confidently and have the best possible birth for you. Hypnobirthing classes using the Katharine Graves method in Exeter and Exmouth. A carefully thought out programme which enables you to identify your anxieties and misunderstandings, let go of them and gain confidence in your own body's ability to do what it is designed to do.
Restore your confidence in your body - giving birth to your baby can be a calm, joyful and comfortable experience. Hypnobirthing can help. Read more about hypnobirthing, why the Katharine Graves method, why me,
by clicking here to go straight to Hypnobirthing page
Read the first chapter of The Hypnobirthing Book by Katharine Graves
click here
Next Classes:
click here
for full details
You can get an Early Bird discount of £25 if you book and pay up to two weeks before the start date of the course!
Ring me on 07986 157854 or email see top of page.
Thinking of co-sleeping with your baby? See this interesting You Tube video talk:
click here
I can help you to:
release yourself from old, out of date habits which are holding you back from enjoying your life.


Give up smoking without suffering!


Improve concentration and performance.


Lose weight without yo yo dieting.


Feel more confident.


Reduce anxiety and depression and overcome fears and phobias.
You can free yourself to get more out of your life - with the help of hypnotherapy!
- just click on the links at the top of the page to find out more...
Find out more about the use of drugs for mental problems from a leading psychiatrist -
click here
Find out more about e-cigarettes - not as safe as you think! -
click here
and
click here
I have been a practising therapist since 1999. I have hypnotherapy clinics in the centre of both Exmouth and Exeter. I am committed to providing hypnotherapy in a safe, confidential and non-judgemental environment.
Because my hypnotherapy practices are located in Exmouth and Exeter they are within easy reach of Budleigh Salterton, Ottery St Mary, Sidmouth, Axminster, Honiton, Dawlish, Exminster, Torbay, Plymouth, Crediton, Tiverton and many other places in Devon. People come to see me from outside Devon too. There is easy parking and a train station within a few minutes walk of both my Exeter and Exmouth Hypnotherapy practices.